On Mon, 11/28/2016 - 05:56
Argentina remain hopeful of their chances of playing in Russia 2018 despite being out of the four automatic spots from South America.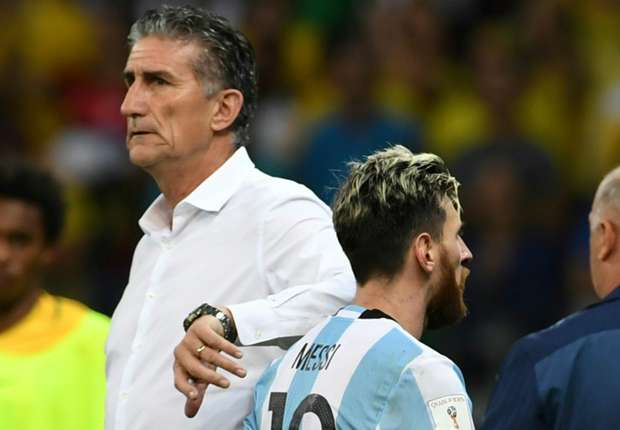 he coach Edgardo Bauza remains confident of the team's chances but the 2016 Copa America finalists might not get a sit in 2018.
"I never put qualifying for Russia 2018 in doubt. The point we've lost hurt, but we still depend on ourselves. The group is strong and that gives us confidence. We've lost points that we didn't think we would and it's normal that criticism has come out. Hopefully in San Juan the people can spread the importance that this shirt has. We need that support," Bauza said.
Argentina may miss the World Cup for the first time since 1970 after their 3-0 loss to Brazil. They have earned just 16 points and place 6th in the current standings. Five-time Ballon d'Or winner Lionel Messi could not do anything to stop the Brazilians in the all-important affair. After the game, Messi was fuming and using expletives in his interview with Argentine newspaper, Ole.

Argentina play Columbia on Tuesday in a make-or-break affair. Messi asked that the entire team "change [their] mental game" for they to get a victory. Aside the Columbia game, there are six others in the World Cup qualifying campaign, but the damage another loss would do might mean the 2014 world Cup finalists would not participate in 2018 at all.
"We haven't had a regularity in our play. The players have to impose the ability that have. The players know their condition and they know what they can do. I trust that.
"I work thinking about going to win the next game, as always. We are really looking forward to it. We're thinking about playing a good game and winning," Bauza added.