On Thu, 09/23/2021 - 06:25
https://pbs.twimg.com/media/E-C60fHX0AUwiN1.jpg
The summer transfer window is now closed for business and every club that could not complete their transfers this summer will have to wait until the January winter transfer window (the earliest) before they can think of venturing into the transfer market again. There are both winners and losers from the summer transfer window and while almost all the attempted transfers found their way through, there are some that were either not started on time or witnessed some sort of delay that meant that the transfer would not be a success. One of those failed transfers is the one that would have seen Ajax star Nicolas Taglifico sign for English Premier League club West Ham United.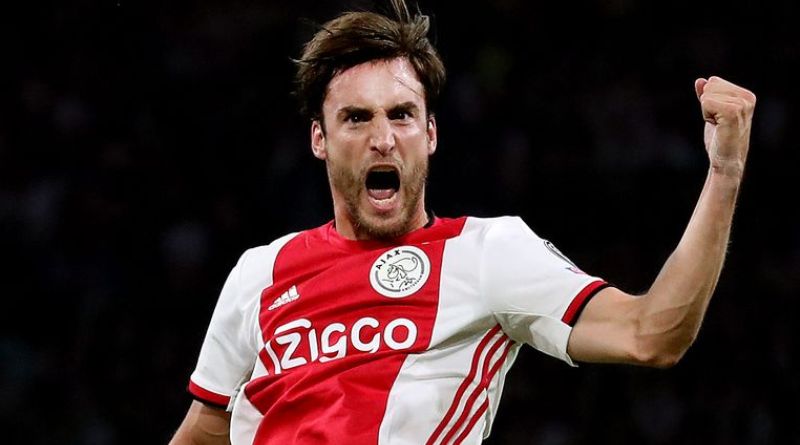 West Ham were not lucky this summer and had a number of signings that they failed to complete, including another one that could have seen Jesse Lingard complete a transfer from English Premier League giants Manchester United. Lingard spent the last year at the London Stadium on loan from the Red Devils after he was told that he would not be getting enough game time at Old Trafford under manager Olé Gunnar Solksjaer and he indeed had a great time at West Ham under David Moyes.
After a great season that saw him contribute a number of goals and assists in front of the West Ham fans, Moyes thought it was only wise to try to sign the player permanently but despite opening transfer negotiations with United, the deal did not go through and they will only have themselves to blame after failing to meet up with the transfer demands of United.
West Ham also trues to sign 28-year-old left-back Taglifico from Dutch Eredivisie League giants Ajax but they were not able to get the deal over the line. The player was with the Argentina squad and it would have been difficult to get the paperwork done so he will remain at Ajax this season.