On Tue, 08/02/2016 - 04:44
The Argentine football crisis continued as the head coach of the team Gerardo Martino resigned from his post.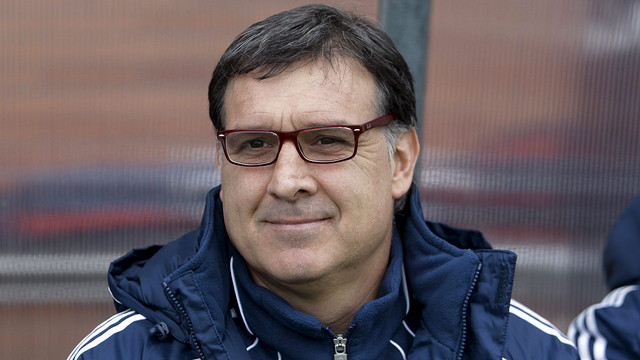 The coach blamed his resignation on the problems of Asociacion de Futbol Argentino (AFA), one of the issues that Wold Footballer of the year Lionel Messi gave when he announced his resignation from international football.
Martino's decision comes just a week after their shock loss to Chile at the Copa America Centenario at the United States of America. The loss was the second successive one in two years, after the team had lost in similar manner through a penalty shootout last year. The team took the loss very bad as they had enjoyed a great tournament till the final.
Argentina Legend Diego Maradona, who once led the national team, is eyeing a return to the team as the crisis continues. The president of the country joined the host of people begging that Messi rescind his decision of quitting international football. He slammed the Football Association for the way it was being run. He added that the apex footballing body in the country was badly managed and corrupt. In the midst of the chaos, Maradona posted through his personal handle on Facebook that he was meeting the AFA with a team of FIFA inspectors to work on changes at the Association.

He said: "I have high hopes for this meeting. I cannot believe our participation in the Olympics is in doubt, because we are a footballing power."
The Olympics in Brazil is set to hold from the 5th to 21st of August and the AFA appointed the women's team coach Julio Olarticoechea to lead the men's squad, as they were running out of time to prepare for the tournament. There are reports linking the coach of Atletico Madrid Diego Simeone and the boss at Sevilla, a Spanish outfit, Jose Sampaoli as likely replacement after the tournament.
Sergio Aguero's father has announced that his son will also retire from international football if Messi follows through with his decision to resign from the team.