On Sun, 08/09/2020 - 06:55
Hristo Stoichkov,one of the finest footballers of all the time, has said that Lionel Messi is being blamed for every failure regarding Argentina.Even though Messi had won many trophies along with Barcelona, he has not been able to win major trophies for Argentina.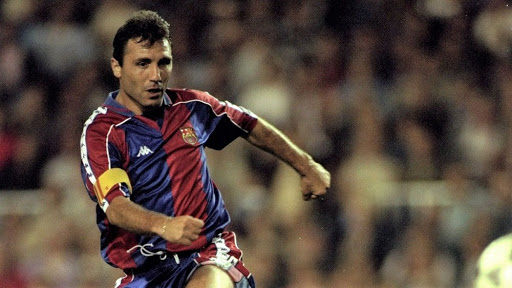 The six-time Ballon d'Or winner has been defeated when he was near to win the trophies for his country. In 2014 World Cup final against Germany, they lost during the extra time. In Copa America final with Chile, they lost in the penalty shootout.
With the advent of coronavirus,Copa America 2020 has been rescheduled for the next twelve months. FIFA World Cup 2022 is the last opportunity for Messi to lift the World Cup and be world champions.
The former Barca player Stoichkov said that Messi has been facing unfair criticisms from everyone. He is the only one to blame if Argentina losesthe match and never talks about other players who haven't performed well.
"To see a friend happy, like Leo, and to stop him suffering so much for not being able to win a World Cup, I would change my Golden Boot, which I got at the 1994 World Cup, to see Messi world champion," said the ex-Barca forward.
In South Africa,in2010 they had a great team but it didn't end well and no one questioned that game. In 2014 World Cup held in Brazil when Argentina failed in the final Messi was mostly blamed. The other players who didn't create opportunities or worked out the opportunities havewere spared from criticism.
Argentina has lost the finals in Copa America too in the penalty shootout and Messi was again blamed. What about other players who haven't done enough for the game.
Stoichkov believes that Argentina has chances of winning FIFA World Cup 2022. He thinks this as an opportunity for Argentina to win a world cup in their history. With players like Lautaro Martinez, Paulo Dybala, Sergio Aguero and Angel Di Maria they have a very competitive team and has a fair chance to win the World Cup.