On Mon, 08/13/2018 - 11:01
FIFA presidentGianni Infantino has said that Lionel Messi had been amazing for Argentina during their recent World Cup campaign and fancies the South American nation to come strong at the next edition of the global tournament. Argentina had to fight hard to progress from the group stage of the World Cup but they thereafter lasted just one game after being beaten 4-3 by France in the round of 16.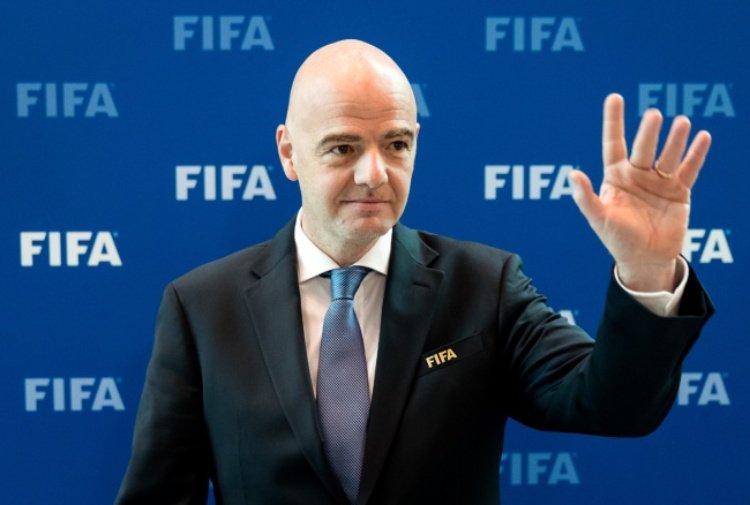 Speaking in a news conference, Infantino admitted that much was expected of Argentina during the tournament but Messi was amazing as always, he said: "Of course, Argentina expected a lot from the Argentinian national team, the whole world was looking forward to seeing Argentina, and in the end they lost during a very intense, interesting match against France, and France is now in the final... I am convinced that at the next World Cup we will see a very strong Argentinian team again. Messi was amazing, as always. He scored an amazing goal."
Messi had been fancied to guide the Argentines to the World Cup title after missing out in 2014 but the country never managed to hit top gear before they were eliminated by Les Bleus. With just one goal and two assists during the tournament, there has already some blame angled towards Messi for the country's poor showing and the next couple of months may give an impression whether the 30-year-old does continue serving the national team.
Messi has won every honour up for grabs at club level with Barcelona over the years but he has managed to replicate the feat with the national side much to the frustration of the supporters. Messi has the opportunity to win the Copa America next year after being beaten by Chile in the previous two editions but it is unknown whether the country's captain has the desire to push for a maiden international trophy.