On Wed, 05/20/2020 - 10:52
Legendary Italian manager Fabio Capello has urged Lautaro Martinez to stay put with Inter Milan despite the transfer interest from Barcelona. The Argentine has been in good form during the current campaign with 17 goals and four assists across all competitions and that has caught the attention of the Blaugrana, who are eyeing a long-term successor to Luis Suarez.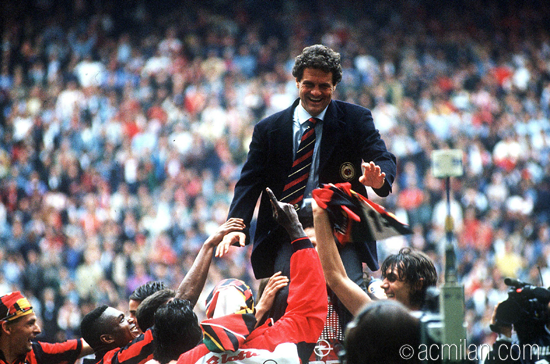 Speaking to Calciomercato, Capello said that he would personally prefer Martinez to remain with the Nerrazzurri, given he could find himself on the bench at the Camp Nou. He added that clubs won't be in a position to spend absurd transfer fees during the summer due to the financial impact of the coronavirus pandemic and only Real Madrid won't be hampered by the outbreak in Spain.
He told: "If I were him, I would stay at Inter, because at Barça he would be a substitute. The market will be revolutionized. Absurd numbers have been reached for transfers. We will return to a more reasonable level. Smart managers will be necessary to fix the system. It seems to me that in Spain (economically) the only team that will not be destroyed in this pandemic is Real Madrid. Barcelona and Atlético are going to suffer a lot."
The Spanish champions have seen Luis Suarez in the treatment room with multiple knee injuries over the past 18 months and most recently, he picked up a long-term concern. As such, they can't depend on him for entire season with the advancing age and Martinez has been identified as a player, who can solve their burden next term.
Meanwhile, the Blaugrana may have a decision to make over the future of Martin Braithwaite, who was purchased as an emergency option from Leganes in February. The former Middlesbrough man was signed on a four-and-a-half year deal but he may struggle for gametime, should Martinez make the big-money move to the Camp Nou.