On Sat, 03/25/2017 - 08:22
Diego Maradona does not seem to be appreciating the fact that the Argentina team management is thinking about giving Mauro Icardi another go at the international level.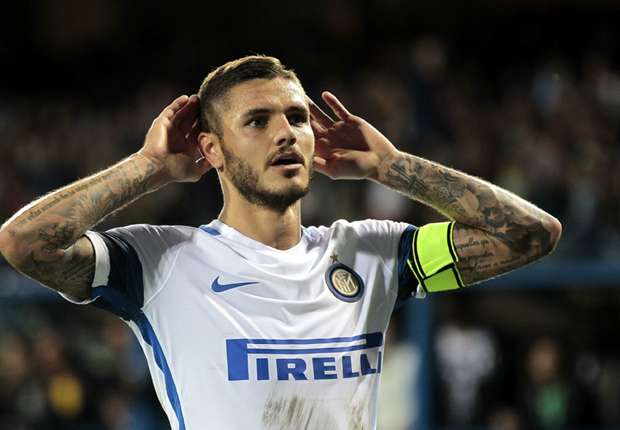 Icardi has been out of contention for Argentina since the time he tied the knot with the former better half of one of his teammates.
That wedding turned Icardi a villain amongst the Football fraternity in Argentina. The media and the players were absolutely pissed off with him as well apart from the fans and some of the players were actually not ready to share the locker room with him anymore.
So, he had been kept out of the Argentinean set up for past some time.

But, Edgardo Bauza, the present head coach of La Albiceleste, has come in with a different opinion and he reckons that the stuff that a player does in his personal life can't be held against his playing career.
Bauza even recently had a conversation with Icardi in person to let him know that he was on his radar and he might call him back to the national squad if he presented his case strongly for that through his performances at Internazionale.
It has irked Maradona to the maximum and he has vowed that he won't ever see Bauza eye to eye again.
As per Maradona, some mistakes in life are so big that they just can't be erased and the one made by Icardi was one such mistake. By what he did, he lost his respect in the eyes of so many people including his teammates.
Maradona wonders if Bauza asked the likes of Messi and the other Argentinean seniors if they would be comfortable at all to welcome Icardi back because they would not have forgotten the incident.